We seldom appreciate people only when they are going to leave us.
Ms Ann McGreevy was Perdana University's Student Support and she was our Mama.
She is only here in Malaysia for around one year, but she is never a passerby. She has left footprints in our hearts. I do not know about the others, but I personally feel sad of her leaving. So I used my usual way of showing how a person is important to me : by making her card.
I will remember the first time I approached her, how she approved my exemption of classes because I had to go back for my dental appointment, she approved it in such an understanding way that I don't feel bad anymore after that. How she gave me encouragement during English Classes, said I did very well in my essays, gave positive comments for my Complimentary Skills presentation in front of the class. Every nice movie she has shown us, every meaningful video clips, articles and etc.
I guess the best way to end this post is to introduce you to a poem of the movie Invictus.
One of the movie Ms Ann shown us during Medical Humanities Class.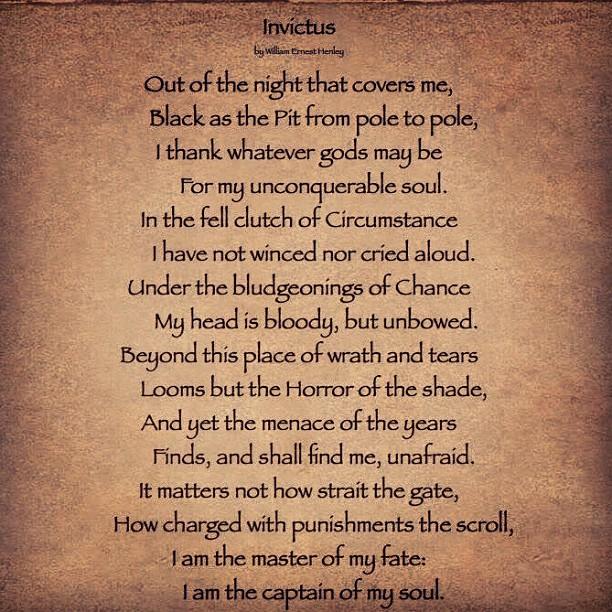 It is the last two lines that move me.